Porcelain Pumpkins-white is best
Rust-Oleaum Metallic gold* or silver
Krylon Looking Glass Mirror-Like
*Note, this stuff is becoming hard to find! Check Amazon.com
Spray a base coat with the Rust-Oleum and let dry.
Mist with water, this will make buffing easier.
While still wet, spray 1-2 light coats of Krylon, let dry.
The Krylon will create a dull like finish and the Rust-Oleum will shine through where you've lightly buffed, giving an antique look.
I buffed a little too hard the first time and it took it down to the white. Oops!
If you do this with clear, glass pumpkins you will get the look of mercury glass!
That's the most important step.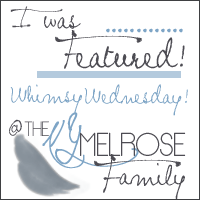 Linking up:
Too Much Time on My Hands
Twigg Studios
Brassy Apple
Our Thrifty Ideas
DIY Dreamer
The NY Melrose Family
Pincushion Creations
Embracing Change
At the Picket Fence
Redoux